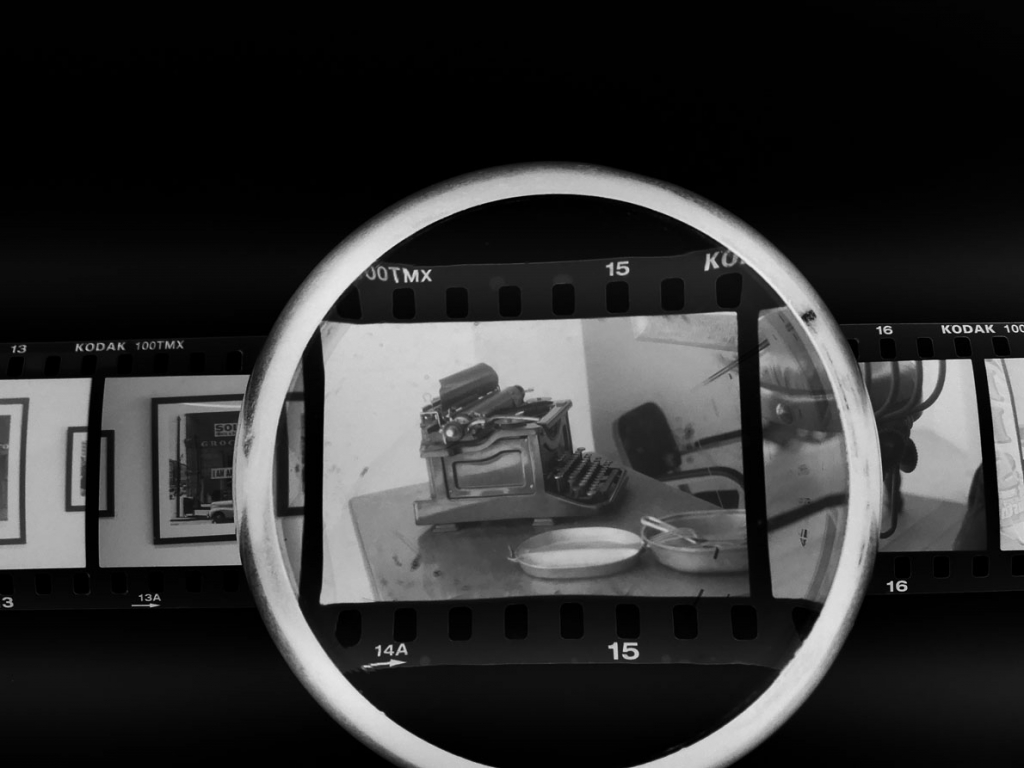 Raul Roa
Join Armando Arorizo and Keith Skelton for a day of street shooting film and processing! Learn to use a new/old tool and process that will enhance your regular photography. Even if you never shoot another roll this class can open up a new world of photography for you.

Remember. Film was already perfect!

There are plenty of people that still use film either full or part time and there are many good reasons to shoot film.

Some will say it has better quality and its the look that matters. One can capture fabulous tones and colors with film. When you shoot analog you click a lot less. You will tend to think twice before pressing the shutter. You learn to identify quickly the kind of shots that will provide you great pictures.

Film slows you down.

Shooting film also helps you keep an eye on the future. No screens for reviewing and you'll be looking into the viewfinder more often for the next shot. There is always element of surprise.

Shooting analog also teaches you more about metering light. Hand held meters will be discussed. Or one can learn not to use a light meter at all!

For me, the most important reason to shoot film are the cameras. Using a film camera whether its a old Nikon F, Canon Rangefinder, Rolleiflex and Pentax is a more organic experience than digital. Look Mom, no batteries ! Also the choices of lenses are many including some of the most classic lenses ever manufactured.

Just the process of seeing a shot and actually manually focusing can be a rewarding experience.

WHEN AND WHERE
We will meet on Sunday December 1, 2019 at 8:30AM. The location will be The Perfect Exposure Gallery 2424 W. Valley Blvd. Alhambra, CA 91803
We will begin with a discussion about loading the camera, using the camera, lens choice and film technique. By 10:00 we will transport to a Downtown LA location to practice shooting. We most likely will carpool via a ride share.

One may choose to shoot anything they desire.

We will return to the Gallery by 1pm to eat lunch (provided) then learn how to develop the film! You will see how to roll film onto a developing reel, learn about the processing times and chemistry and end up with a roll/contact sheet of your photographs.

The class should be wrapped up by 4pm.

WHAT YOU NEED

A 35mm film camera and lens of your choice. A prime lens between 28mm and 85mm would perfect though anything will work. We have a few loaner cameras available first come, first serve.

Many film camera are cheap if you desire to own one. A camera and lens can be bought for $50 or less. We can recommend something if you like.

WHATS PROVIDED

One roll of BW 35mm film and processing. More film if available if you need it. Lunch will be included.

Both Armando Arorizo and Keith Skelton have many years experience using analog cameras and shooting film. We both use film regularly.

Contact Keith at calphotoworkshops@earthlink.net or Armando at contact@theperfectexposuregallery.com for information.
Date: Mar 22, 2020
Hours: 7:00pm to 10:00pm
Price: 345 per person. ( If you register before Sunday 15, March 2020, the fee is 275.00.)
If you interested in coming along, please contact Armando Arorizo at the Perfect Exposure Gallery
Armando@theperfectexposuregallery.com
+1.213.381.1137


REQUEST A RESERVATION